Last Saturday, Coach A and our Abes Football team were able to travel to see the Spartans win after a great victory of their own Friday evening. Check out their perspective from the stands. Go, Green!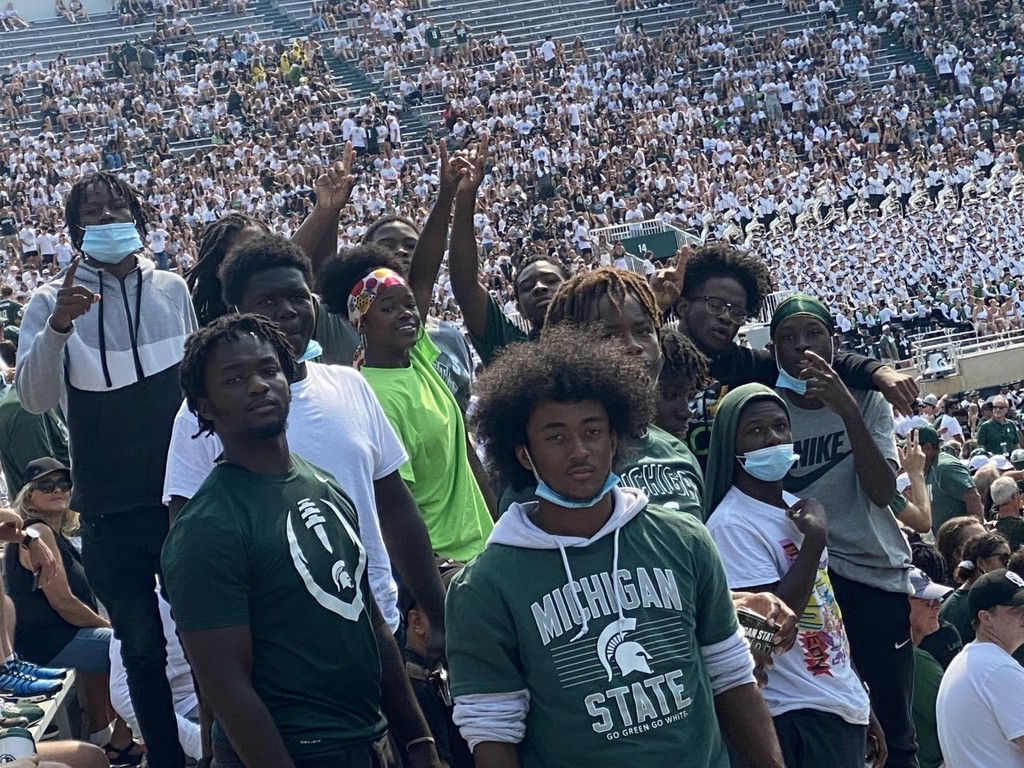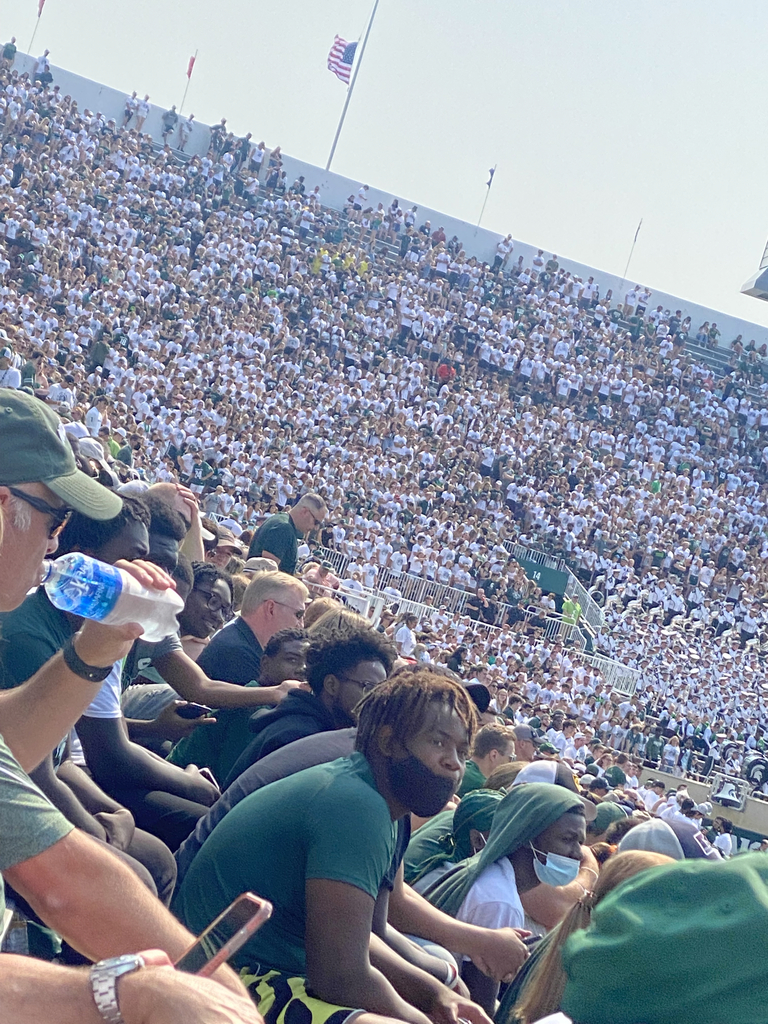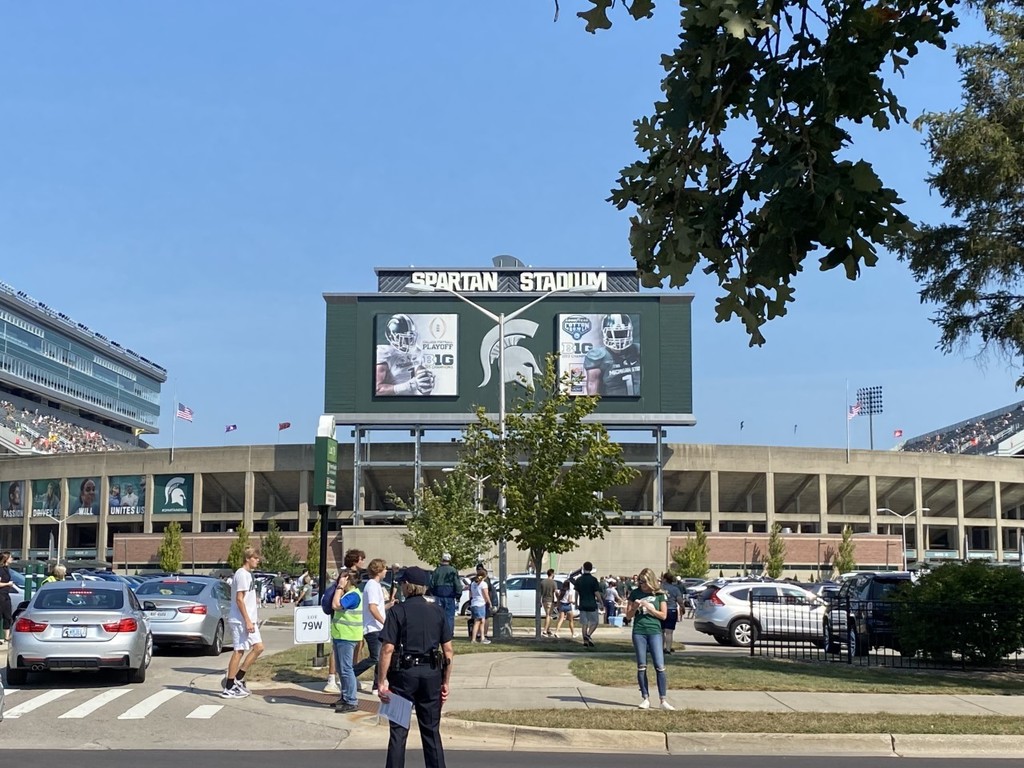 Check out the Teen Anxiety Support Group......shared by our Van Dyke Mental Health & Wellness Committee.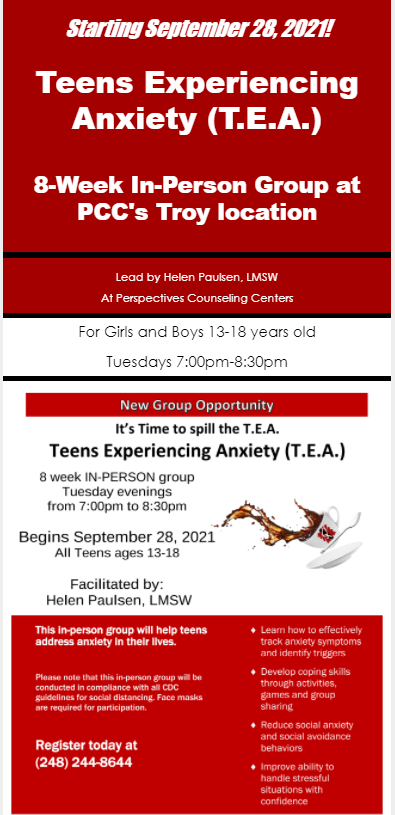 Are you in need of quick info on the go? Get our app! Go to the app store on any smartphone and search VDPS - then just look for our logo and click! You'll get updates from any school or the district's main page right away, and have full access to linked pages on our site.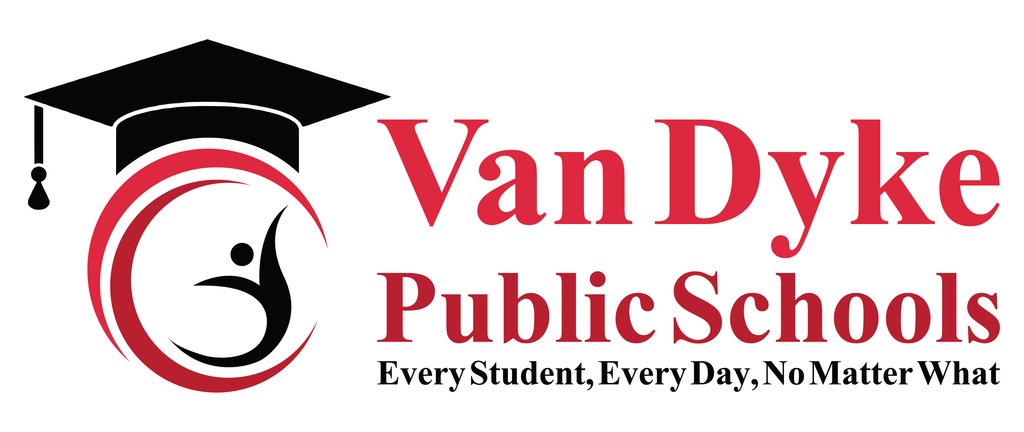 Mrs. Davies' Wild About Animals Summer Enrichment class had some very special visitors this week. Officer Angelucci and K-9 Astra from the Warren PD stopped by to show their vehicle, share how to search, and of course get some pets. The students were eager to ask questions and share some love.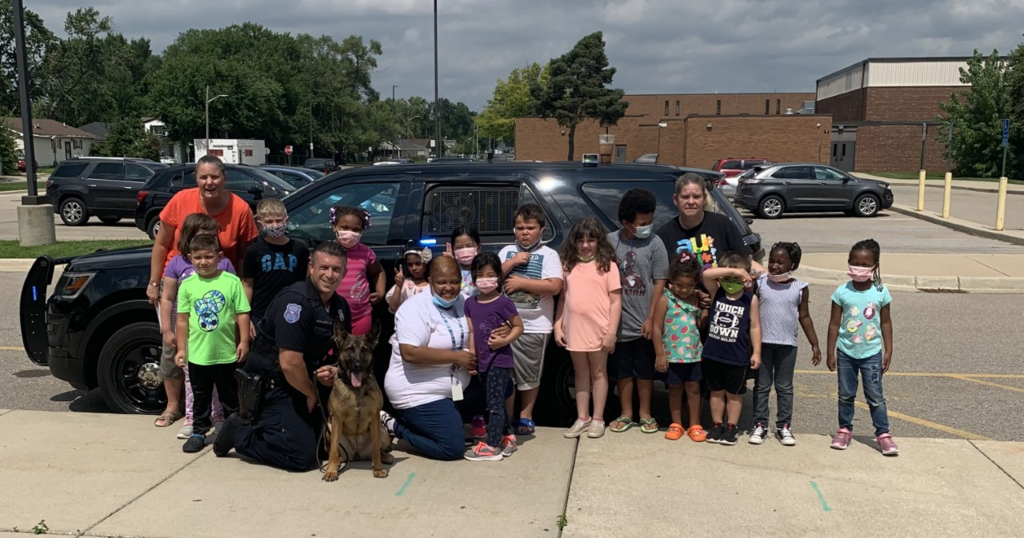 Don't forget that tomorrow, Wednesday, August 18, is day two of our Vaccination Clinic with the Macomb County Health Department! Please go to the Lincoln Middle School Media Center at your specified time between 11:30 and 1:30.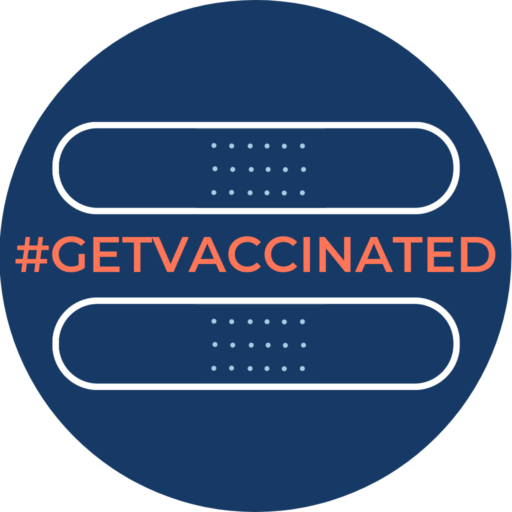 Are you looking for a new job, either part time or full time? We have opportunities available for you right in your school community. See below for details: PARAPROFESSIONALS: Assist students as directed by teachers and administrators FOOD SERVICE WORKERS: Assist in serving meals to school-aged children NOON AIDES: Provide lunchroom and recess supervision for elementary-aged children Interested candidates may submit a letter of interest and/or resume to
shelton.edie@vdps.net
or apply on our website.

Mrs. Plofchan's summer school kiddos made coral reefs today! Check them out!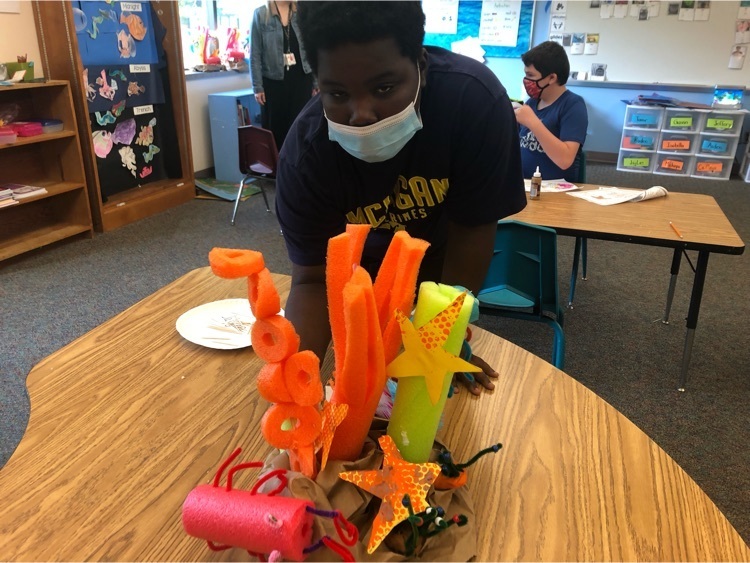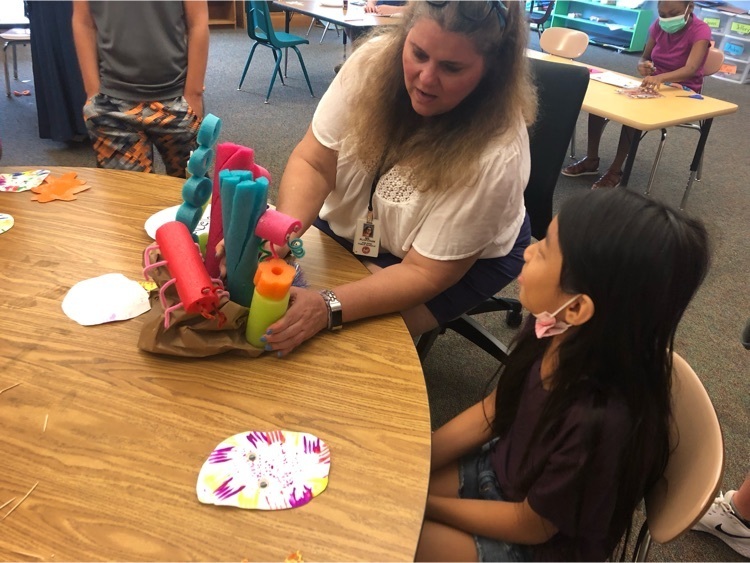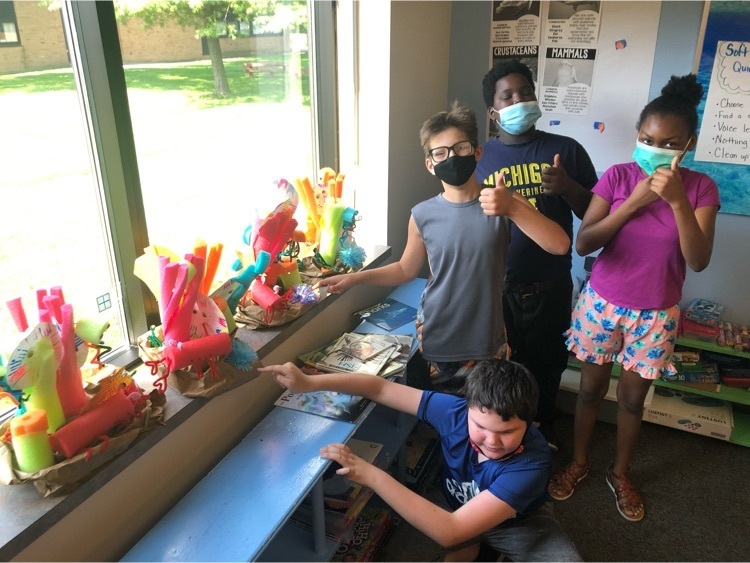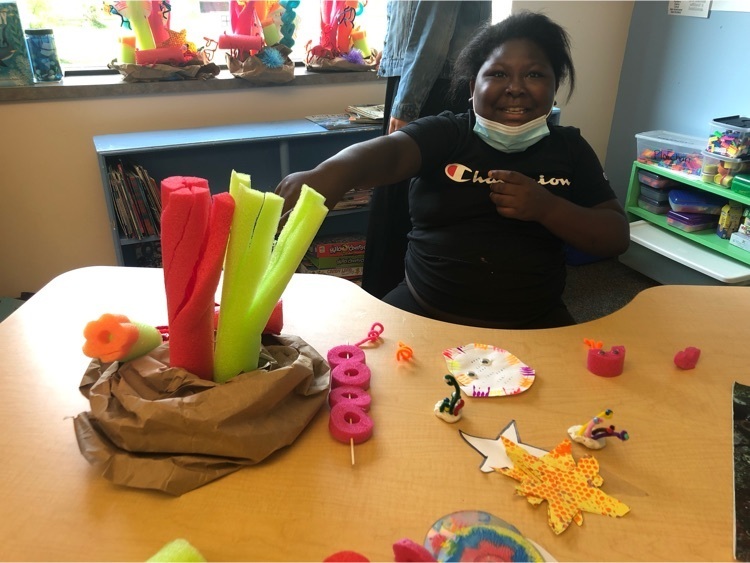 Good Tuesday morning, VDPS Community! Don't forget to sign up for tomorrow's vaccine clinic. Macomb County Health Dept will be at Lincoln Middle School in the Media Center to provide the Pfizer vaccine. Call Anita Battisti at (586) 758-8333 to reserve your spot now.

Special Services Summer Program Field Trip to the Play Place Autism & Special Needs Center of Sterling Heights on July 15th…..we sure had fun!!!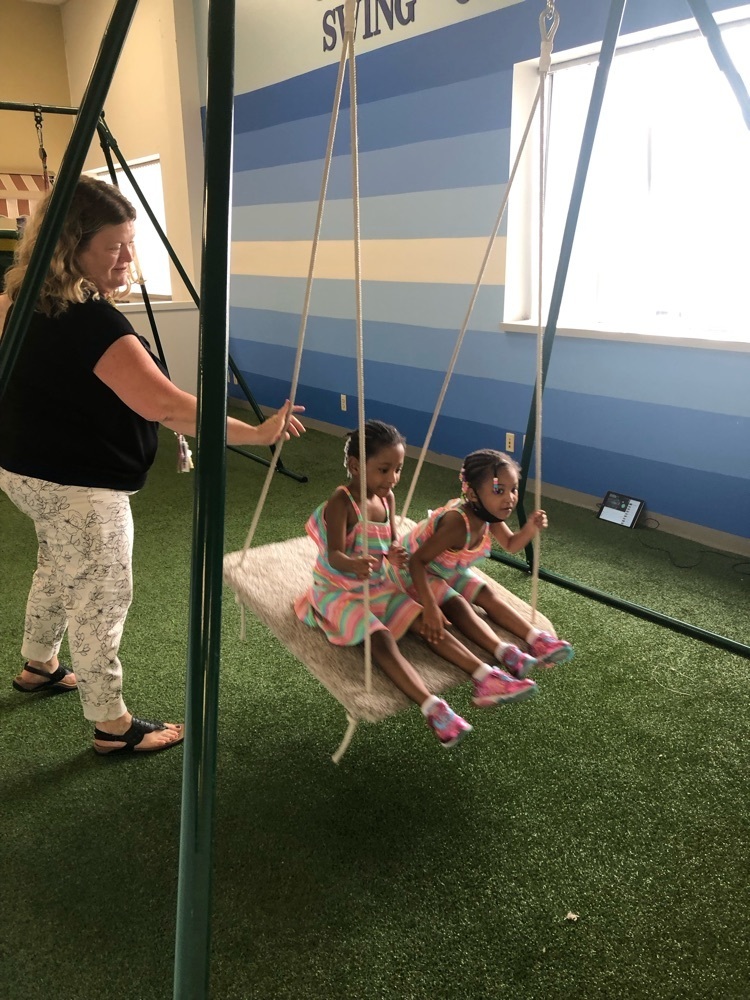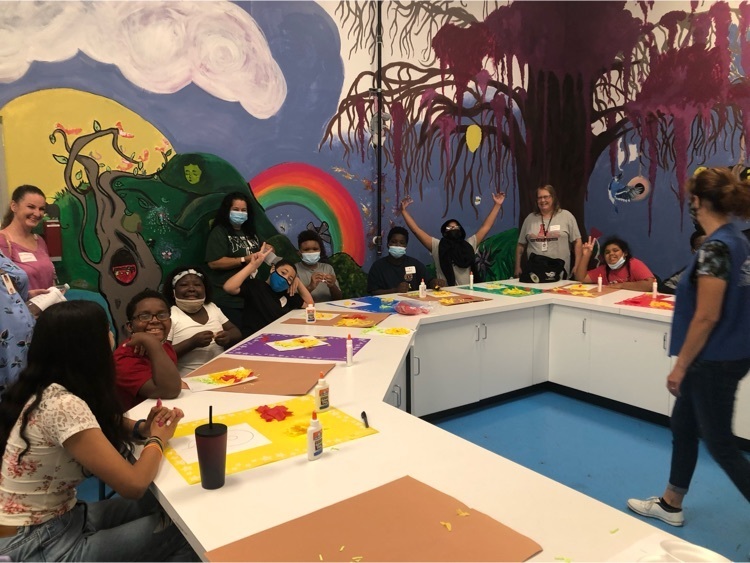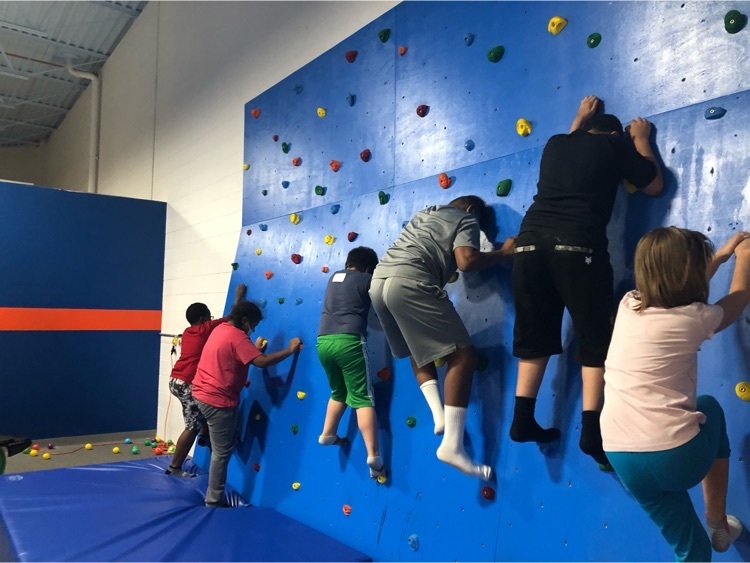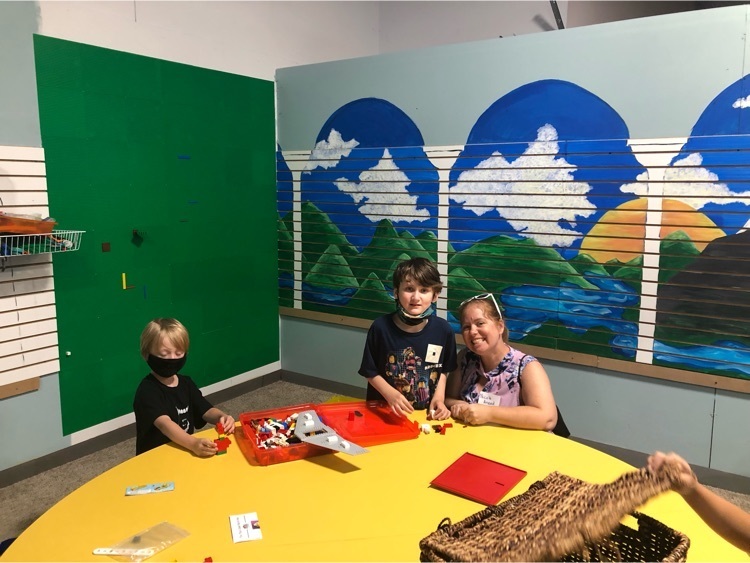 Yesterday, Mrs. Heikkinen, Mrs. Moore, Mrs. Hossack, and Ms. Rowe's students couldn't wait to talk about their hydraulics and the trial/error process that got them to the final product. This is another example of students making things happen and not giving up!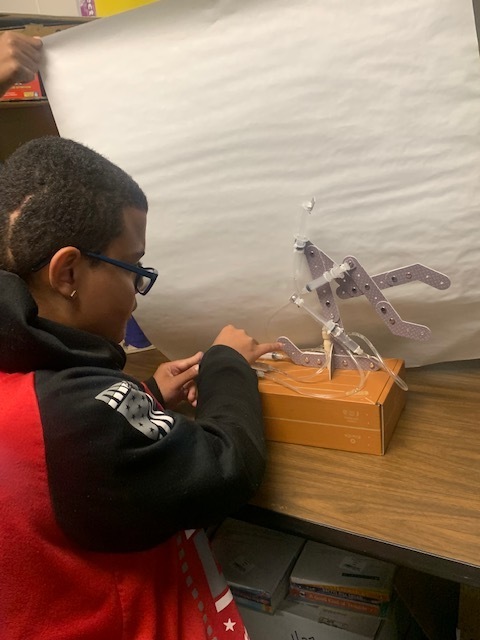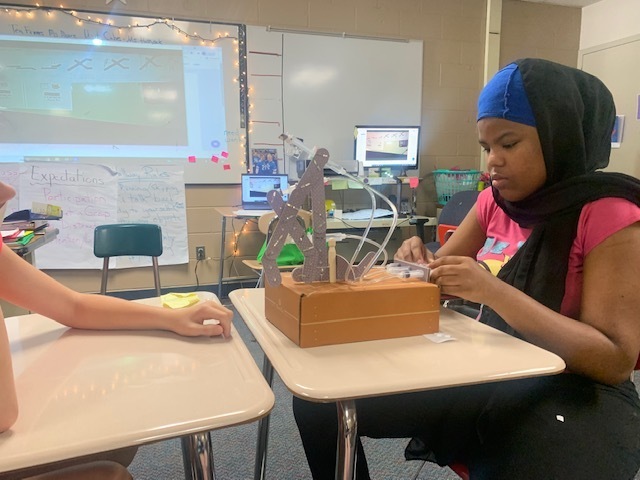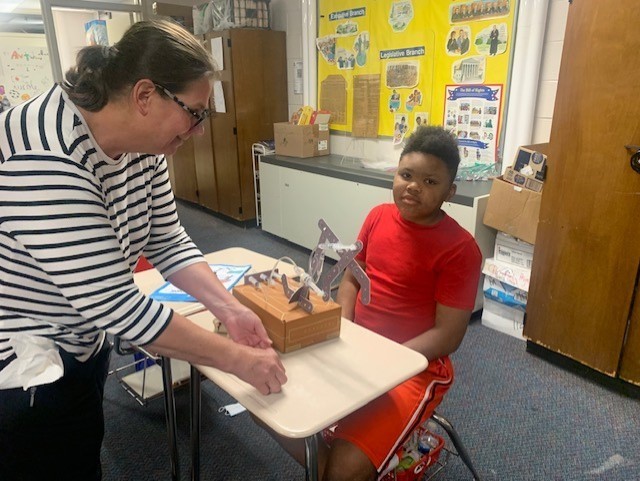 Here's a little morning motivation from Lincoln Elementary. We love you, Van Dyke Community!

It's already the last week of Session One of Summer School! Time flies when you're learning and having fun. Check out some highlights of our enrichment classes - you'll be wishing you signed up with our awesome staff and students. Session Two will kick off next Monday, July 26.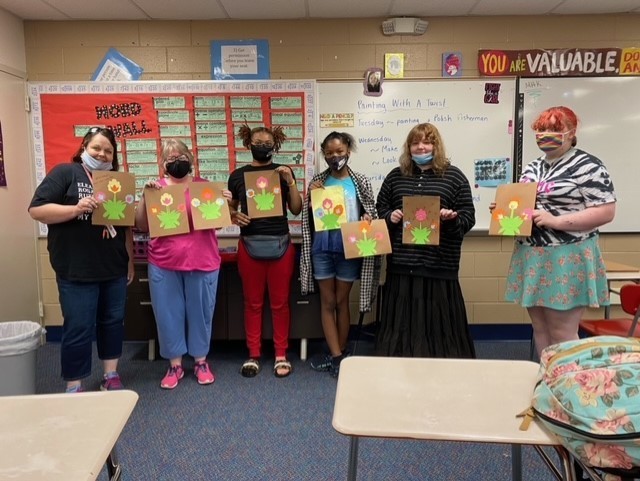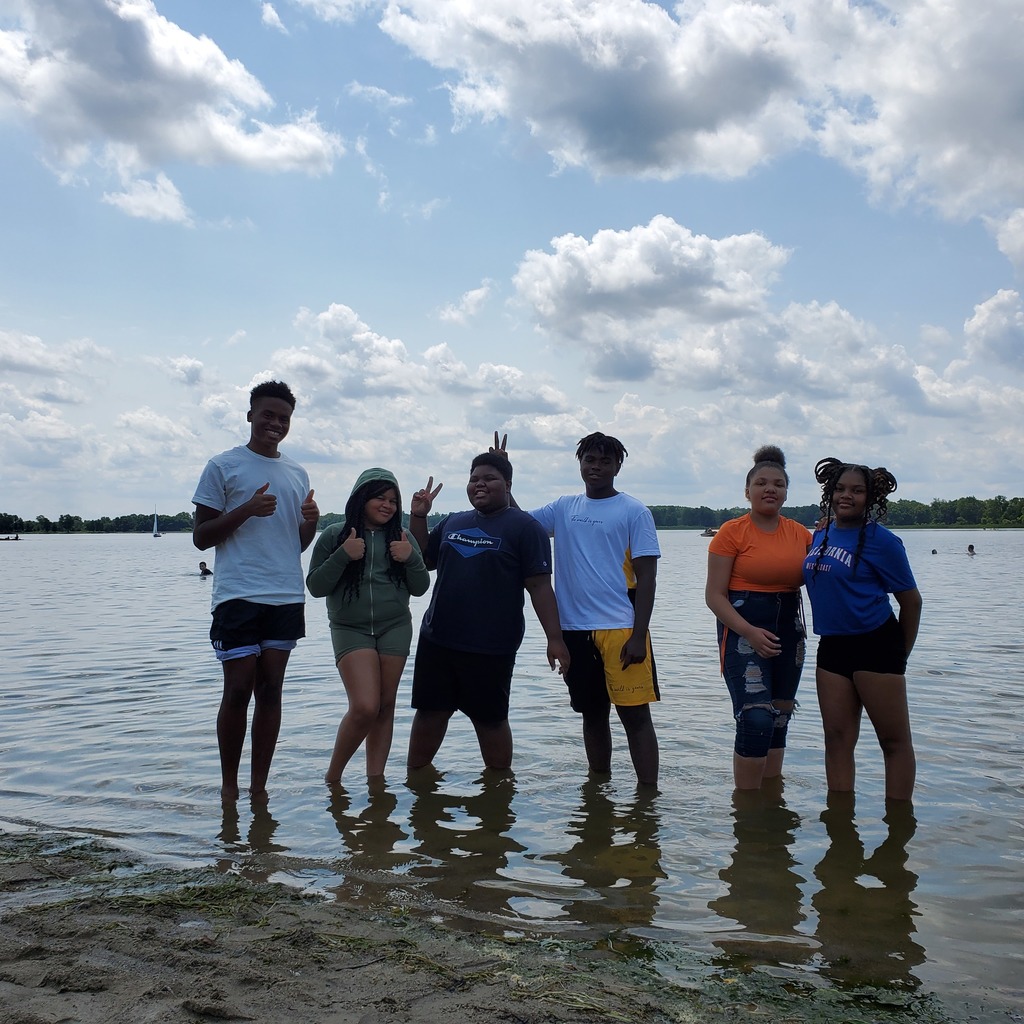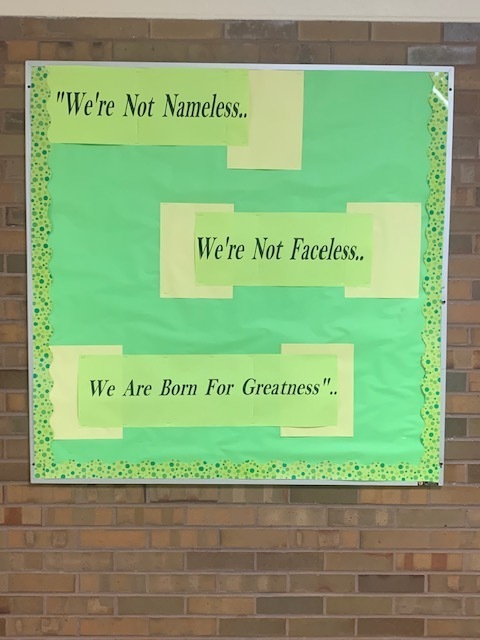 Today kicked off our second week of summer school. Last week, we already heard choruses of, "I LOVE Summer School!" as children were getting on buses for the weekend. Our older students might say it differently, but they are taking every opportunity to recover courses and get ahead this summer. It's great having so many staff members and students around this time of year.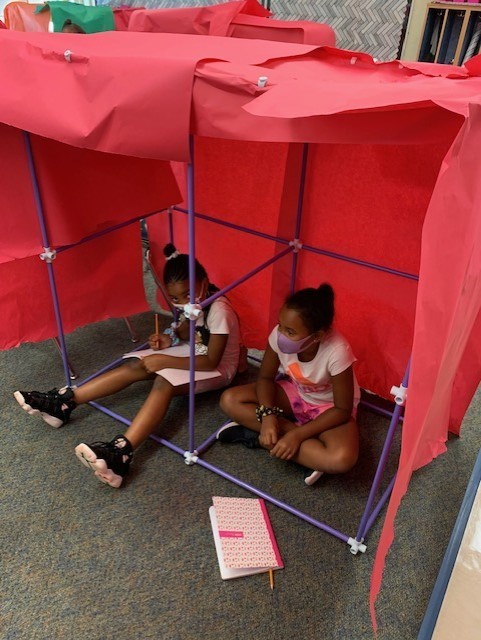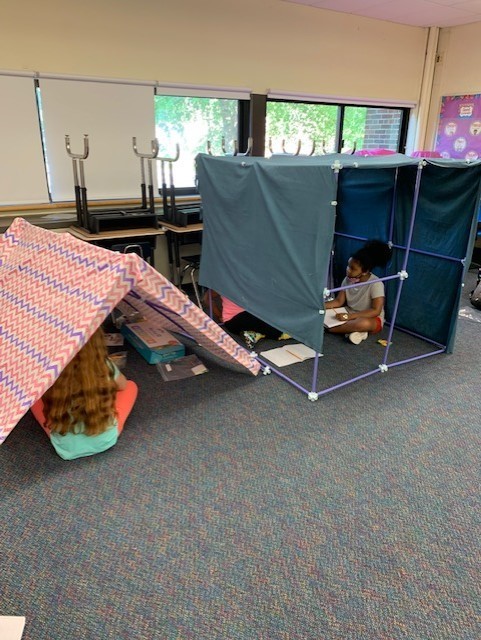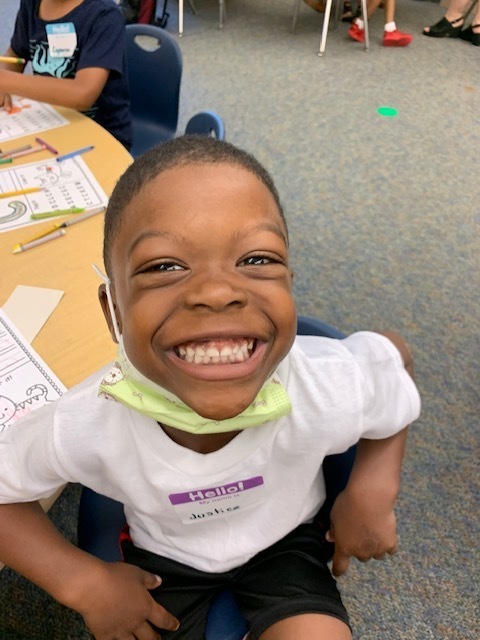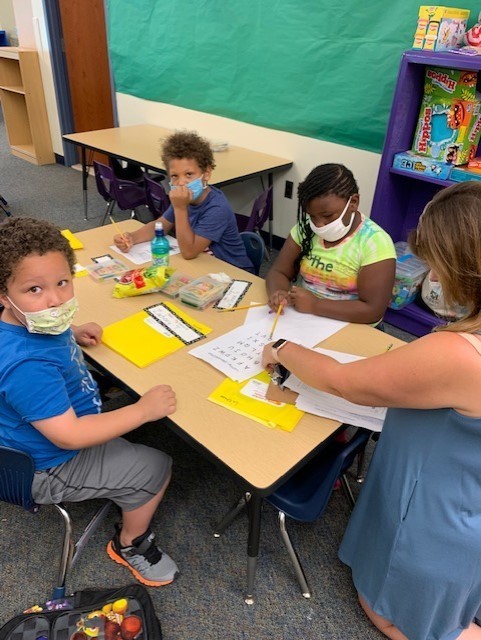 Last week, the Warren Weekly ran a feature article on Mrs. Avila being named a Teacher of the Year for Macomb County. This honor is well-deserved. Our other district honors go to Mrs. Ahmed from LMS and Mrs. Zinkavich-Bassa from Carlson. Congratulations to all and THANK YOU for all you do. We appreciate working with you in Van Dyke Public Schools.
https://www.candgnews.com/news/lhs-educator-is-countys-teacher-of-the-year--120911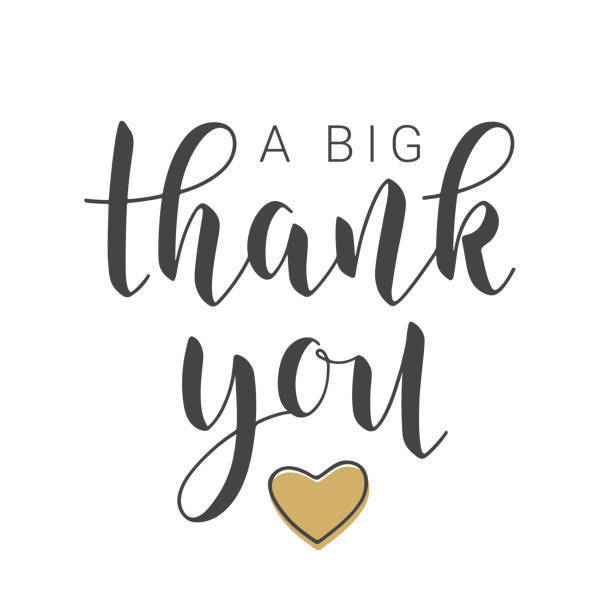 Happy Thursday! Don't forget about our Food Service Department's Meet Up and Eat Up program this summer. There will be plenty of opportunities to pick up breakfast and lunch throughout the week. Take a look at the flyer, and we'll see you soon.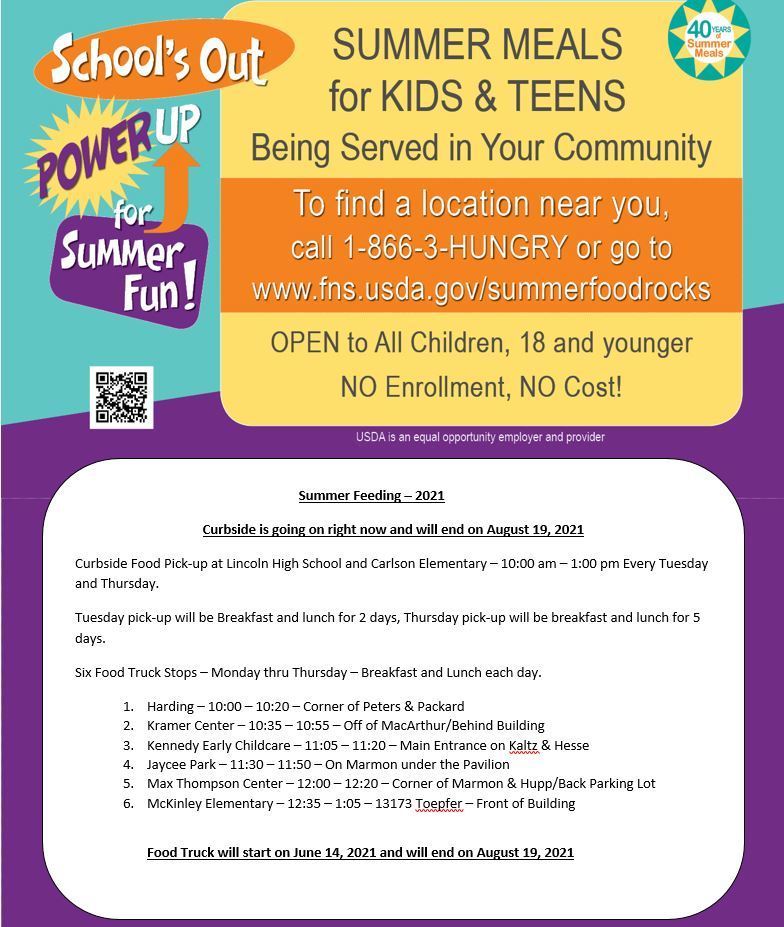 Good afternoon, VDPS Community! We can't wait to see our summer students on Monday. Although MDHHS has lifted restrictions in most public places, it is still recommended by the Health Department that masks are worn indoors for children and anyone who has not been vaccinated. We'll still be wearing masks inside during our summer program. We will have masks, sanitizer, and all necessary PPE available. We will see you on the 28th.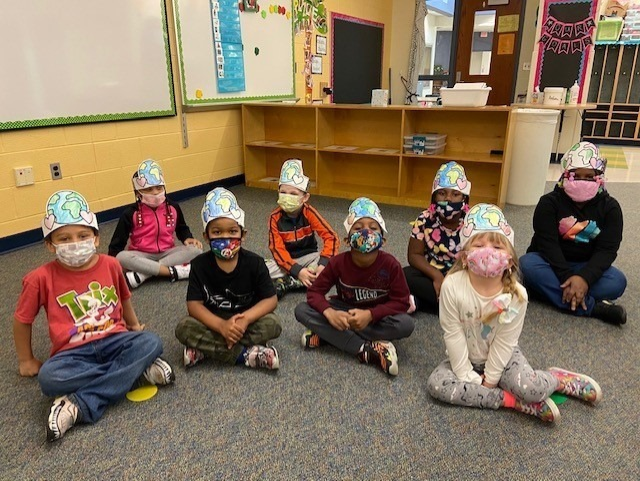 How's your summer going so far? We miss our students, but we are so busy getting ready for our summer programs. Be sure you've registered your elementary students, and don't forget to register secondary students next week. It will be a great summer of seeing everyone in person again!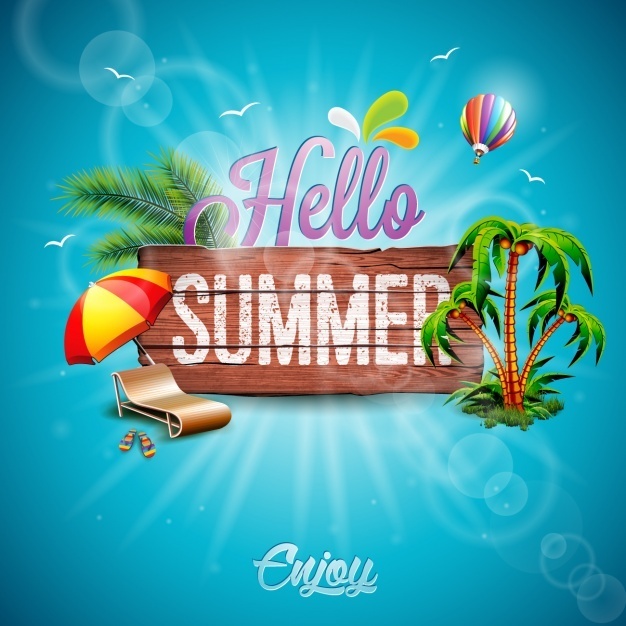 This morning, Michael Estime of Fox2 News talked with one of our Kindergarten classes about meteorology. I know Mrs. Davies will be watching for their feature this weekend on his segments! We thank him for sharing his time with our eager learners.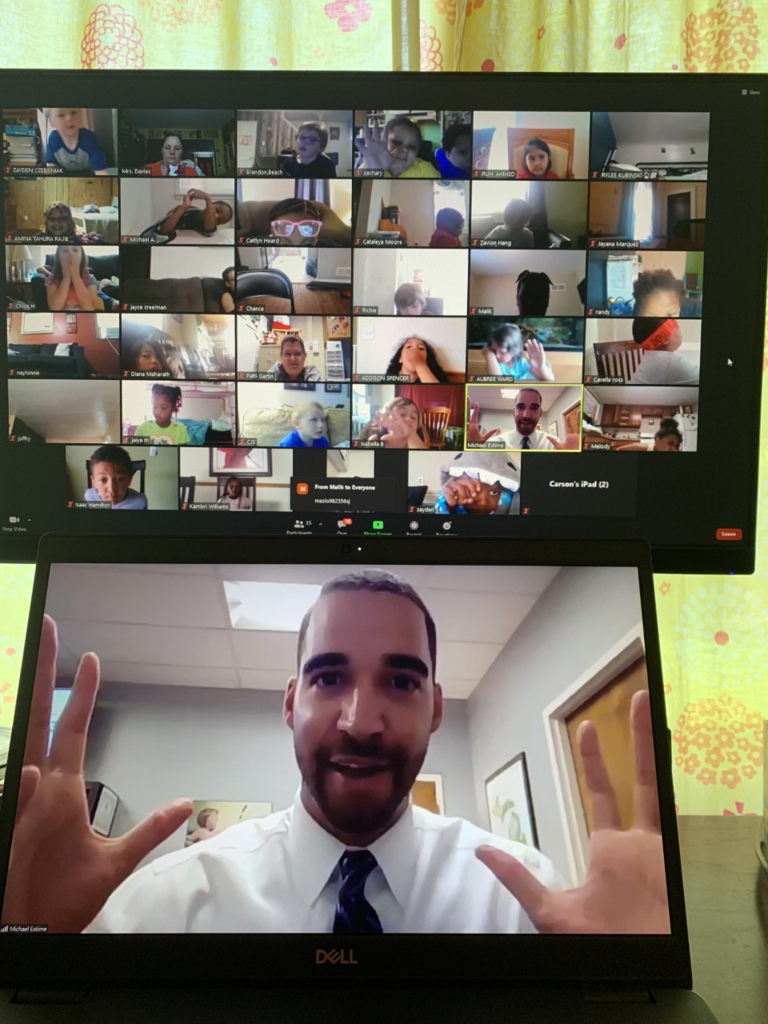 Tonight's the night! The Class of 2021 will graduate this evening in our Stadium. If you have tickets or are a grad, I'll see you there. It's always bittersweet to see our wonderful seniors go, but I know they're going to make our world a better place as they continue their journey. I'll miss you, LHS Graduates.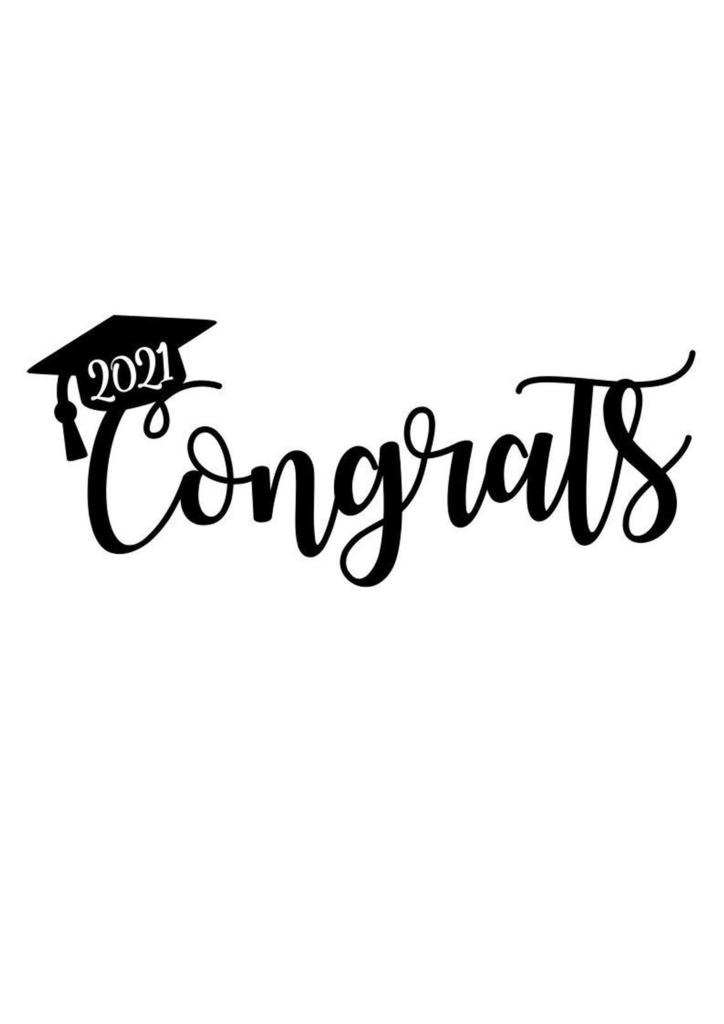 Congratulations to Dyasia Robinson, one of our Valedictorians and Channel 7's Brightest and Best for Lincoln High School. Check out her profile here, and congratulate her on her bright future when you see her!
https://woobox.com/qy9s4z/gallery/4GPW8uETJ38